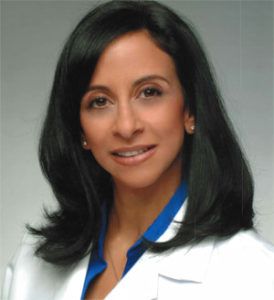 Sandra Baindurashvili, PA-C, a board certified Physician Assistant, has been a resident of the Tampa Bay area since childhood. She attended the Honors Program at the University of Florida where she attained her Bachelor's Degree in Psychology and graduated with Honors.
She was accepted into the prestigious Physician Assistant Program at the University of Florida and earned her Master's Degree with distinction from the Program in 2001. She participated in numerous extra-curricular and administrative activities, and graduated as the class Vice President.
Since completing her degree as a Physician Assistant, Sandra has trained extensively in the fields of Dermatology and Vascular Surgery. During her tenure with an eminent St. Petersburg vascular surgeon, Sandra continued to develop her skills and education in the areas of Laser Therapy, Vein Reduction, and Cosmetic Medicine. In 2007 she returned to the Bay Area after spending nearly three years in Chicago working with renowned dermatologist Dr. Amy Taub, a Northwestern University professor of medical dermatology and innovator in the application of lasers, intense pulse light, and photodynamic treatments.
After getting married, Sandra and her husband returned to her hometown in the Bay Area. She currently lives in Saint Petersburg with her husband and three young children, and has enjoyed a steady commitment to the practice of dermatology.
Sandra is board-certified and comes to Visage with years of experience administering injectable fillers to ensure you attain attractive, natural-looking results. Sandra is dedicated to providing compassionate care to both pediatric and adult dermatologic patients, as well as to the administration of individually tailored cosmetic procedures. She brings over a decade of experience in medical dermatology and in the use of Botox, facial fillers, sclerotherapy, and lasers to the team at Visage Dermatology.
Professional Affiliations
Florida Academy of Physician Assistants
Society of Dermatologic Physician Assistants