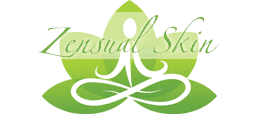 Visage Dermatology & Laser Center offers you the latest products on the market. Our Zensual Skin products allows you to maintain the treatment benefits long after you have left our practice.
Dr Kongsiri, a Board Certified Dermatologist, has developed skin care products that differ from others available. They are developed specifically for the needs of your skin type. Our products produce the desired effect at an affordable price. Please call our office today to find out about our latest innovative products.
Skin Tone & Brightening Management
Luminous

Brightening cream that is fortified with green tea
Contains- Kojic Acid, Lactic Acid, Vit C
AM- before sunscreen
PM- alternating with Retinol
Normal to Dry Skin Types
Sunspots, melasma, skin discoloration
Can be compounded with Arbutase
Facial Cleansers
Daily Face Wash

4% Lactic Acid, .05 % Salicylic Acid
Moisturizing Hydroxy-acid face wash
Can use 2 X a day and recommend to anyone with normal to dry- normal, oily and combination skin.

Exfoliating Face Wash

Contains 2% Salicylic and 4% Glycolic Acid
Gentle yet effective results to reduce your pore size in just weeks. Great for acne prone, oily and combination skin types. Can use morning and evening.

Sensitive Skin Face Wash

Contains evodia which helps reduce redness & calm red skin.
100% Soap-Free
Contains gentle surfactants that help remove makeup and dirt from skin.
Great for patients who are sensitive or to recommend after a procedure.
Eye Treatment
IlluminEyes - Illumineyes is a special eye cream with Kojic acd and Vitamin K to help reduce the dark pigmented area under your eyes.

This is a treatment eye cream that you want to alternate every other night.
Helps to reduce dark circles under the eye.
Contains Kojic acid and Vitamin K to help reduce blood pigment and dark pigment under the eye.

REjuvenEyes - This eye cream was developed with Rejuventaion of the eye area in mind.   Applied both morning and evening REjuvenEyes will help to decrease the overall appearance of fine lines and wrinkles.

Contains Vitamin C and E along with Green Tea
Also contains a short chain peptide that acts with a neurotransmitter to reduce muscle contractions over time. This smooth skin under the eye
Can use morning and evening.

VitalEyes

Contains willow herb and evodia to reduce swelling.
Green tea helps with circulation
Has a firming agent * Under eye de-puffer
This is also a treatment eye cream and should be used every other night.
Glycolic Products
Glycolix Elite Facial Cream 10%
Glycolix Elite Facial Cream 15%
Glycolix Elite Facial Cream 20%
Gly-Sal 10/2 Cleanser

Specially formulated for oily and acne-prone skin.
Contains 10% ultra-pure glycolic acid in combination with 2% salicylic
This cleanser contains Green Tea Extract and Zinc.

Gly-Sal 5/2 Cleanser

Specially formulated for oily and acne-prone skin.
Contains 5% ultra-pure glycolic acid in combination with 2% salicylic
This cleanser contains Green Tea Extract and Zinc
Skin Renewal
C-mollient Gel

Non acidic, emollient ester  Vitamin C and E provide anti oxidant protection
Reduces fine lines, wrinkles
Soothing for sensitive skin and post treatment
AM before sun screen
PM before moisturizer
All skin types: Especially beneficial for dry, sensitive and post treatment
Sun Screen
Daily Physical Defense TINTED

25% of zinc and titanium dioxide
Physical block with SPF 30
Chemical Free so you can apply right underneath the eye every day.
Paraben free  * Frulic Acid
Hint of color from micro-encapsulated melanin.

Daily Physical Defense UNTINTED

Same as above without the color
Good recommendation for men.
Frulic Acid
Combination/ oily